True TCP/IP Networking on 8- and 16- and 32-Bit Processors!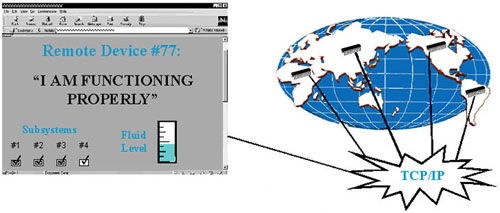 Supported Processors

8051 (All Derivatives)
80×86 (All Derivatives)
ARM7/ARM9 (Atmel, NXP, ST, Freescale and others)
Atmel AVR, AVR32, XMEGA
Cortex-M3 (NXP, ST, TI/Luminary Micro, Energy Micro and others)
Cortex-M4 (Freescale, NXP, and others)
Freescale HC12/HCS12
Freescale ColdFire
Freescale Power Architecture Technology
Infineon 80C16x & XC16X
Microchip dsPIC30, dsPIC33, PIC18, PIC24 and PIC32
Philips XA
Renesas H8/300H, H8S, M16C, M32C, RX600, SH, 78K0/K0S & V850
SiLabs C8051F
STMicroElectronics ST7, ST10 & Super10
TI MSP430, MSP430X, C54x, C55x
Zilog Z180, Z8 Encore & eZ80
More Being Constantly Added – Please Call!!!

CMX-Micronet Configuration Manager
Click Here for a screen shot.
CMX-MicroNet is easy to configure and integrate with your application. Get your embedded processor
networked FAST with CMX-MicroNet.
Looking for an Out-of-the-Box Experience???

CMX-MicroNet has been ported to dozens of commercially available evaluation boards that, collectively, feature virtually all of the supported processors listed on this page. This means that you now can benefit from out-of-the-box TCP/IP stack/hardware integration without being constrained by any one hardware vendor's offerings. In fact, you can be prototyping your application within minutes of receiving any of these evaluation boards and CMX-MicroNet!

Please contact us for the latest list of supported evaluation boards — we add new boards regularly.
Portability

CMX-MicroNet has been designed for maximum portability and is written in 100% standard C code. As a consequence, some clients have decided to port the software to processors not yet supported directly by CMX, including microprocessors, microcontrollers and DSPs. Our developers are confident that designers familiar with their target processor can easily perform the port themselves. Contact CMX for an in-depth discussion with one of our developers about this option.

Important Features of CMX-MICRONET

Tested and Proven with Hundreds of Design Wins Around the World
Extremely Small ROM/RAM Requirements
Supports Virtually All 8-, 16-, 32-bit Processors and DSPs
Software Solution does not Require Additional Processor
Web Pages May Contain CGI calls and Server Side Includes
FTP Files, Including New Firmware
Send and Receive Emails
Can Serve up Java Applets
No Proprietary Protocols
Runs Stand Alone or with RTOS
Economical One Time Fee
Full Source Code Provided
No Royalties on Shipped Products
Excellent Documentation and Support